July 20, 2017 at 7:58 PM
#6788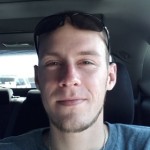 Michael
Keymaster
Hey Keith,
I'm glad that Arlene and Chris were able to step in an give you some help and discussion on the topic.
So in regards to where to draw the line, I would have to agree with Chris. We should be like the Bereans in that we are searching out what is said against the Word of God. If we see that they are have a heretical doctrine that they are teaching, you probably shouldn't even be wasting your time with them. If they are just teaching a doctrine that is not heretical from and opposing viewpoint of your own, I think it can be safe to, take the best and chuck the rest. There are pastors that I listen to that I don't always agree with on certain doctrines, but the rest of their teachings are fantastic and often the Holy Spirit has used them to cut me to the heart and teach me lessons I needed at those times.
You did phrase the questions in such a manner that I believe you are already onto the answer you are looking for. I believe I agree with those. Some may have discernment at a great capacity than your own and do use it to their advantage in regards to choosing who to listen to and who not to, but with the training you are receiving in the Shepherd School, I know you have that ability as well. You are already proving it by your questions. The things is, we are all different and we will all have differing opinions on all of the multitudinous topics of life, but we will also have our strengths in specific areas as well. Take advantage of those opportunities where people want to give away knowledge and wisdom on their areas of expertise, but that does not mean you have to agree with everything else they believe as well.
Blessings
Michael Thom
Bible College Director