Wednesday, 08 November 2017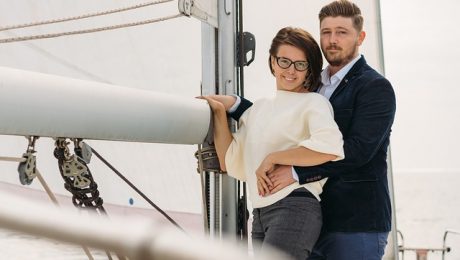 Let me just say, relationships are hard these days whether you're Christian or not. But one would think that being a Christian would eliminate most of the problems we normally face in relationships right? WRONG!
Here are the Top 5 Reasons Christian Relationships Fail:
Unrealistic Expectations
Because you met them in church, they're a ministry leader, or a man/ woman who loves the Lord, you expect for them to be perfect which is an unrealistic expectation.
The key to any successful relationship is having realistic expectations and boundaries. Communicate your expectations and boundaries to each other. Understand that even Christians make mistakes. We are not perfect. Make sure you're not building a pedestal no one can reach.
Emotional baggage
Think of your emotions as a wound, and that your emotions need time to heal just as much as an actual cut would. It goes without saying that baggage will always affect your relationship at some point.
Unless you learn to deal with it in a healthy way, it will manifest itself in your relationship in one way or another. Don't expect your next relationship to heal you. Take time to heal. You owe it to yourself, yourself future spouse, and God!
Pressure 
"Why are you single?" "You still haven't found a man yet?" "So you're just content with being alone for the rest of your life?" Our loved ones may mean well, but it's comments/ questions like these that can leave single folks feeling less than. It can be hard being the only single chick in your circle, I get it!
But don't rush into a relationship looking for validation. Wait on God! Be patient.
Unequally Yoked
A lot of people get into relationships thinking they can change or save someone. We set out to try to make this person "see the light", make this person who we want them to be instead of accepting them for who they really are.  We try to make them desire Christ as much as we do. Which is good in theory but not in reality.
If you meet someone, you're attracted to them, but the two of you are not equally yoked, there are ways that you can minister to that person without being romantically involved with that person. Let them evolve into the Christian God need to be before you become emotionally vested in a relationship that was built on a shaky foundation to begin with . Until then, guard your heart.
Settling/ Avoiding red flags
Sometimes we stay in a bad relationship way too long and we allow ourselves to endure heartache that very well could have been avoided had we had paid attention to the red flags.  Red flags are God's warning signs for what's to come. Many of us ignore these warnings and then suffer later. If God is showing you who this person is, take heed. If something is unsettling about this person, pay attention .
Pray for discernment, but you must also be willing to accept God's answer even if it's not the one you're hoping for.
Full Article can be found Here
Thursday, 14 September 2017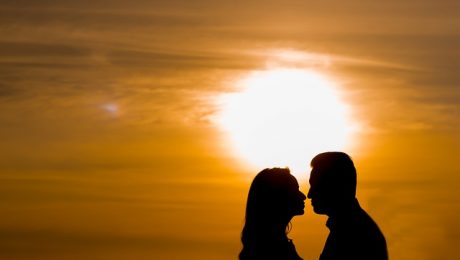 Four-step solution to the clam/crowbar predicament:
Have three thirty-minute couple talk times each week. The man is responsible for scheduling these times and putting them on the calendar. Create a place in your home that is private, quiet, and comfortable with no distractions to talk—virtually all of your intimacy will occur during this time.
The woman shares one-way and the man reflects what he hears.

Men struggle with female communication for two reasons: they feel that women talk so much that they get lost, and they feel that women expect an instant response.
Women: try to talk about one topic at a time, don't expect him to respond, and categorize what you say into two buckets:
Maybe-he'll-respond category. These are topics that interest you and that your man may or may not find interesting enough to give a response.
I-need-him-to-respond-topics. Always flag vital topics so your man knows that giving you a response is critical. Say something like, "Honey, this means a lot to me, and when you're ready, I need your response."
Men meanwhile need to respond with reflective listening. This lets your wife know that you actually understand what she is saying.

The man processes and responds. Identify the topics that you find interesting and plan to respond to. Keep a pad of paper handy and write down what you plan to respond to at the next couples talk time.
Talk about a topic three times. Between couple talk times come up with new reactions, new perspectives, and new emotions about the topic. Talking about one topic in one sitting will never get you intimacy. Talking about one topic in three sessions, with both of you doing further processing in between sittings, will get you intimacy.
Find full article and the radio broadcast HERE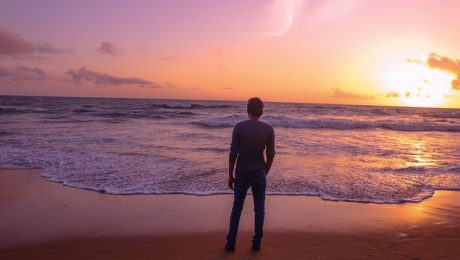 Below are five verses along with the opinions of Christian leaders that may comfort those who struggle with their singleness.
Mark 3:33-35
"And he answered them, 'Who are my mother and my brothers?' And looking about at those who sat around him, he said, 'Here are my mother and my brothers! For whoever does the will of God, he is my brother and sister and mother.'"
Jesus never married, and in Ephesians 5, the Apostle Paul writes that the church is the bride of Christ. In a relationship as strong as romantic love and as close as family bonds, Jesus welcomes his disciples. As the Reverend Mark D. Roberts explained in a post countering the popular theories in The Da Vinci Code, "Jesus is more inclusive and counter-cultural than those who would tie Mary Magdalene's significance primarily to her filling the traditional role of wife."
Despite the Bible's emphasis on the importance of marriage and the family, "the relationship that matters most of all is our relationship with Jesus Christ as his disciple," Roberts concluded.
Hebrews 4:15
"For we do not have a high priest who is unable to sympathize with our weakness, but one who in every respect has been tempted as we are, yet without sin."
The Apostle Paul explained that Jesus Christ, the sinless savior of the world, was tempted "in every respect," just as you are – that includes sexual temptation, explained Dr. Roger Barrier, founder and president of Preach It, Teach It, a Christian counseling site.
Hunt recalled teaching on singleness in a seminary in the Ukraine. When asked if a single person could be a pastor, a deacon, or even an elder, the seminary president emphatically said "no." The counselor then shot back, "What a shame. So the Apostle Paul and Jesus couldn't be a deacon or a pastor."
I Corinthians 7:8-9
"Now to the unmarried and the widows I say: It is good for them to stay unmarried, as I do. But if they cannot control themselves, they should marry, for it is better to marry than to burn with passion."
In I Corinthians 7, Paul writes that unmarried people have more time to dedicate themselves to God. Mark Driscoll, founding pastor of Mars Hill Church in Seattle, explained that Paul advised against marriage "in view of the present distress," likely referring to Christian persecution in the Roman Empire. He did not mean to say that singleness is always preferable to marriage.
Nevertheless, Driscoll argued, a season of singleness gives Christians the opportunity to draw nearer to God and reflect on Jesus, who represented the ideal single man.
Jeremiah 31:3
"I have loved you with an everlasting love, therefore I have continued by faithfulness to you."
In this prophecy to Jeremiah, God promises to rebuild Israel and fulfill His promises. In a post on Purposeful Singleness, a blog geared toward inspiring and encouraging single Christians, Fern Horst quoted this passage along with a few others, as words to consider on Valentine's Day "if we don't have romantic love to celebrate."
Horst also included other Old Testament promises:
"I will make you like my signet ring, for I have chosen you." Haggai 2:23
"You will be called Sought After." Isaiah 62:12
"You are precious and honored in my sight." Isaiah 43:4
"See, I have engraved you on the palms of my hands." Isaiah 49:16
I Corinthians 13:4-7
"Love is patient and kind; love does not envy or boast; it is not arrogant or rude. It does not insist on its own way; it is not irritable or resentful; it does not rejoice at wrongdoing, but rejoices with the truth. Love bears all things, believes all things, hopes all things, endures all things."
"If we are pursuing marriage we are pursuing the wrong thing because love then becomes subservient to marriage," wrote John Fischer on Purposeful Singleness. Instead of trying to find their soul mate, single Christians should focus on loving others, and then prayerfully consider tying the knot later. "Marriage is not an end in itself…it is the servant of love."
Full article can be found Here