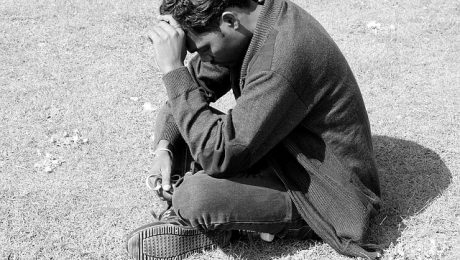 5 Reasons Why Prayer is Good For You
Prayer is a crucial part of our spiritual relationship with God. Here are five reasons why prayer is beneficial to your life.
1. Connect With God
Prayer is a form of worship and an act of praise. When offering our requests to God, we are vulnerable, humbly asking for divine help.
Prayer is the opportunity to share our wants and needs with God, including him in our daily lives.
2. Restore or Build Faith
We can start out or reach a point in our Christian walk, with weak faith. Faith can be born on shaky ground – as a new believer who is just learning about Christ – and faith can be whittled down by our jaded outlook or life struggles.
Sending our prayers to God strengthens and builds our spiritual life. The more time we put in, learning about him through study of his word and prayer, the more we learn about his love and our faith.
3. Express Yourself
Some things we say in prayer, we don't say out loud. Prayer is the time to express yourself.  You can "lay your burdens down," talk to God about your secrets, your feelings, or just say a simple, "Thank you."
4. Live Healthier and With Longer Life
Studies show that prayer can lead to a healthier life as well as extend it. Spending a few minutes each day to worship can provide physical and emotional benefits such as lightening our mood, improving our cardiovascular health, and lowering blood pressure.
5. Humble Ourselves
When we bow our heads and lift our heads in prayer to go before God, it is in humility. Our selfishness, our arrogance is gone because prayer acknowledges that we are servants to God. His power, love and grace, is abundant, more than enough, and He is to be praised.
It can also change our attitude towards our problems, as we pray for others who may be doing much worse.
Full Article Can Be Seen Here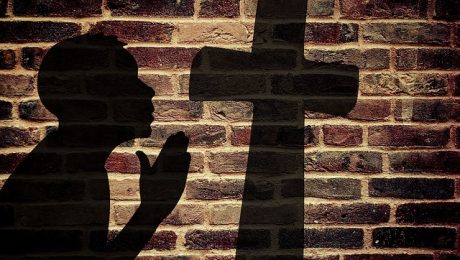 Reasons God Says No
God does not arbitrarily or capriciously say no; as with all of His other actions, He has a purpose.  Let's consider some of the reasons God says no to some of our requests.
1.

 

We harbor unconfessed sin –

Psalm 66:18
The Bible makes it clear that we all sin and sin breaks our fellowship with God. (1 John 1:5-10) Maintaining the open line of fellowship with God is the most important need we have in life.  Before granting any other requests we make, God wants us to deal with sin that breaks our fellowship with Him.
God says no not to punish us, but to focus us on the greatest need we have – fellowship with Him.
2.

 

We ask selfishly –

James 4:3
Consequently, another reason God says no to us is because our request is self-focused rather than kingdom-focused.  In the Model Prayer, Jesus taught us to pray for the accomplishment of His will and kingdom. (Matthew 6:9-13)  God delights to give us things that advance His agenda, and He is loathe to grant us our selfish desires.
3. Our request is not good for us. –

James 1:17
The verse above teaches us that God gives us whatever is good for us. The phrase "good gift" reminds us that God has given us anything good we already have.  The phrase "perfect gift" teaches us that God will give us everything that could possibly be good for us.
Often God says no to us for our own good. I can think of specific times God said no to my request when I later looked back in thanksgiving.
Sometimes, God says no only for a season.  He may intend to eventually grant our request, but He knows a future time will better serve His purposes.  As Solomon observed, God makes everything beautiful in its time.
5.

 

God wants to test our persistence.

Luke 18:1-8
In the parable of the persistent widow and unjust judge, Jesus encouraged us to "always pray and not lost heart."  Since He enjoys our fellowship, sometimes God says no for a season to keep us in prayer.  That time of seeming delay, however, is also for our good.  During the season of delay, God is shaping us and building our faith in Him.
How to Respond When God Says No
1.  Trust the goodness of God.  Know that God has a very good reason for saying no to your request.
2.  Examine your heart for lingering sinful attitudes and/or actions you have not addressed.  Exercise 1 John 1:9, confess, receive cleansing, and move on in obedience.
3.  Consider your motives for your request.  Ask God to help you seek HIS kingdom first.
4.  Continue to pray until you sense you have received God's final "no."
Do not lost heart when God says no, it may only be temporary.  Even if not, you can trust His wisdom and goodness, and know He will give you what is best.
Full Article Can Be Found Here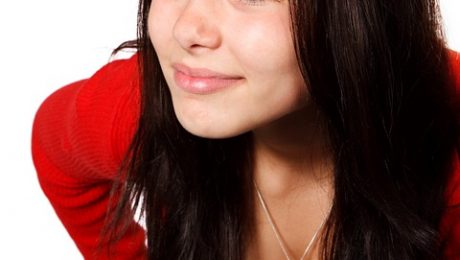 Sometimes I am asked to provide a biblical case for my belief that everyday believers can regularly hear God speak to them in various ways.  Here, in précis form, is an overview of my answer (for more on this discussion see my book, Kingdom Triangle, along with my co-authored book with Klaus Issler, In Search of a Confident Faith):
1)  Ancient Near Eastern historical narrative/biography functioned not merely to chronicle events, but to teach theology/ethics.  Much of the Bible is this genre and a central theme of Holy Scripture is how we are/are not to relate to God and each other as members of His covenant people.  Thus, the examples of God speaking to people (including ordinary people—Gen 25:23, Acts 6:5, and 8:6, Acts 19:1-7, esp. v. 6) throughout both Testaments are meant to teach us how we can expect God to speak (without, of course, expecting God to continue to give authoritative scripture to the whole church).
2)  God deeply desires intimacy and relationship with his people (cf. Isaiah 58:9-11; Hosea 11:8), and these characteristics obtain among people—human or divine—by regularly speaking to each other.  The Bible is an authoritative revelation to the whole church, but intimacy and relationship require personal communication in addition to this.
3) God speaks to people to correct wrong thinking (Phil 3:15; cf. Eph 1:17, I Cor 14:24, 26, 30-31).
4) The Holy Spirit speaks to us in applying the Bible's teaching to our specific situation (I Cor 2:14).
5) God speaks to us to give us guidance (Isaiah 30:21, John 10:3,4,16,27, Acts 13:2, 16:6, James 1:5).  In the John texts, Jesus says his sheep hear his voice.  Some have understood the context to imply that this means that the unsaved hear God's effectual call to come to salvation.  But this has the odd result that we can hear God's speech/drawing/prompting before we are saved but not afterwards.  In fact, the alleged context in John 10 (of unbelievers being called to salvation) can be taken in one of two ways:  it defines the meaning of the sheep hearing Jesus' voice (thus, limiting the text's meaning to unbelievers) or it determines a range of application in this context (to unbelievers) of a broader principle that applies to all God's sheep whether before or after salvation.  The text does not make clear which is intended, and the latter fits other passages I am citing, the virtually universal experience of Christians, and it avoids the odd result mentioned above.
6) Jesus is our model in communicating with God (John 5:19).  Jesus is not speaking about His unique prerogative as God or Messiah, because the context is Jesus doing the works of the Father due to Jesus' intimate communication with Him (and subsequent empowerment by the Holy Spirit), and Jesus explicitly says that we will do greater works than he did (John 14:12).  If Jesus needed to be lead by the Father in this, how much more do we?  Moreover, it is now widely acknowledged by NT scholars that Jesus did what he did as a human being we are to model ourselves after in dependence on the filling of the Holy Spirit and in communication with the Father (cf. I Cor 11:1, I Thes 1:6).  Finally, Jesus delegated his authority to us and we need the same tools he needed to carry out that delegation.
7) God sometimes speaks by placing impressions in our minds (Nehemiah 2:12) and through a still small voice (I Kings 19:12).
8) Regarding the claim that when God speaks, it is clear and we don't have to learn to hear his voice, (A) it seems that Samuel needed to learn to distinguish/hear God's voice (I Sam 3:1-21); (B) there was a school of prophets in the Old Testament and, among other things, it would seem natural to think that they were learning to discern/hear God's voice; (C) In the NT, prophesy is a gift that, as will other gifts like teaching or evangelism, grows and develops with time and experience as one learn to enter more fully into the practice of that gift. That is why there were tests of prophesy (I Cor 14:29, I Thes 5:19-22), viz., that as people learned to hear God, they sometimes made mistakes and gave words sincerely though they were mistaken. (D) We have to learn God's most authoritative speech, the Bible, through hermeneutics, exegetical practice and so forth, and many believers are mistaken about what exactly is God's biblical speech (in debates in textual criticism and differences between Catholics and Protestants about which books belong in the canon). If God has allowed there to be differences about what belongs in Holy Scripture and we have to work hard to learn to rightly divide it, why can't there be differences about whether a personal communication was/was not from God and effort needed to learn how to understand such communication?
Posted by: J.P. Moreland
See Original Post HERE