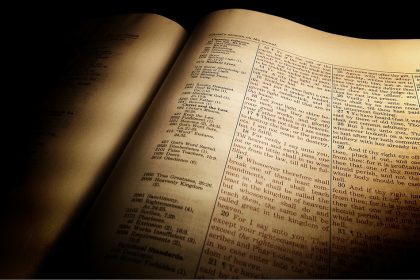 Time to Know Your Lord and His Message
DESCRIPTION:
This course is designed for those who desire a thorough understanding of the doctrines of the Bible.  This is the first session of a four-part study of the doctrines of the Christian faith.  This quarter will cover 1) the doctrine of the Bible, 2) the doctrine of angels, and 3) the doctrine of the Church.
OBJECTIVE:
We will present a systematic teaching which provides a tremendous resource for all who seek to know sound doctrine which can be worked out into the realities of life and ministry.
Fun and Practical: The structure and instruction is very practical so any person can follow along. You will be inspired and made to laugh. There is plenty of useful personal and ministry application taught in this course. Pastor Scott even relates several stories of demon possession that he personally witnessed and how to handle that situation if you ever encounter it.
Life Changing: We will help you memorize answers to arguments against the inspiration of the Bible that you will use over and over again. As a matter of fact we can guarantee you will grow spiritually when you take this class.
Just Some of the Topics Covered:
* Are the Apocrypha books inspired?
* How were all the books of the Bible put together?
* How does the Book of Mormon compare to the Bible?
* Has anyone tampered with the Bible?
* How unique is the Bible?
* How accurate is the Bible? (Morally, Historically, Scientifically & Theologically)
* Do you know the five proofs the Bible offers that it is inspired?
* What types of ministries do angels have?
* What abilities do demons have in this world?
* Do Christians have anything to say about alien sightings?
* Are there Apostles Today?
* Why should we practice baptism and communion?
* Are you saved by water baptism?
Instructor:
Pastor Scott has been teaching Bible Doctrines for the past thirty years. During that time he has taught thousands of students, ordained many pastors and helped plant 30+ churches.
Now we have volume one online for you . . . Register below.
Systematic Theology I – Payment Plan
per month for 3 total payments
Systematic Theology I – Full Payment
Getting Started
Bibliology
Angelology
Ecclesiology