July 5, 2017 at 8:26 PM
#6752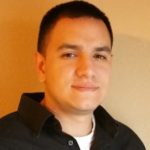 Keith Sedillo
Participant
Chris/Arlene,
Thank you! Excellent information. I didn't know of some of these teachers that you shared. I also didn't know the laughter movement was a movement. I have seen the videos at Bethel Church and IHOP where they do the fire tunnels and the laughter stuff.
An issue I take away from my experience with Christianity is that we as Christians or even Christian organizations are sometimes too afraid to draw a line in the sand. I feel like there are 3 categories. You have guys like MacArthur who will lump everyone into one category because they aren't Calvinists and call them false. Then you have the people who follow guys like Joel O'Steen and the like. They will pretty much listen and accept anything even when it is plain to see the false teacher teaches and represents false doctrine. The third category is I guess where I am struggling because that's where I find myself. We like to say "take the best and chuck the rest."
The problem I find with this is that it may lead to unforeseen future problems. For example, rat poison contains a small amount of poison but it does the job. At what point do we draw the line and say "I will not LISTEN to or ENTERTAIN this teacher?" We can all go to a junkyard and find something we could use. It might take a while but we could, so why not chuck certain teachers and call them out and not entertain them? We can get better information somewheres else besides the rat poison and the junkyard?
Many times people use the defense that they have strong discernment. Perhaps they don't if they are entertaining the false teacher?
Arlene,
Thanks for sharing CARM with me. I use to use that page all the time, I will look into it. I have never heard of Jay Smith but I will check him out and the link.
Am I missing the boat?
Keith