July 5, 2017 at 7:39 PM
#6751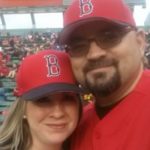 Chris Torres
Participant
Hey Keith
I hope all you guys in current shepherd school are growing like weeds, press on brother.
Question 1
Nabeel Quresh I believe would be a good resource for Islam, he is involved with RZIM currently going thru Chemotherapy. He has written some good material on Islam. Frank Turek covers some Islam as well.
2nd Question
I can't speak for Shepherd School but some of them are evidently false teachers
Joel Osteen- Prosperity Gospel
T.D Jakes- Oneness Pentencostal and they and he deny the trinity (unless he's recanted from denying the trinity) this is from my understanding that he also teaches modalism. (I am more than happy to stand corrected as well).
Joyce Meyer- Word of Faith
Kenneth Copeland- Word of Faith
Jesse Duplantis- Word of Faith
Creflo Dollar- Word of Faith
Brian Houston- Prosperity Gospel leans that way
The Ones that are the horizon, and some have been around for a bit
Brian Johnson- Bethel Church
Todd White- Lifestyle Christianity
Todd Bentley- Laughter Movemment
Heidi Baker- Laughter Movement
IHOP- International House of Prayer (Laughter Movement)
The last 5 mentioned usually run with the same group.
I can send you video after video of these teachers and their teaching if you like Keith
these are the ones that Im aware currently.
I hope this helped you and others that read this.
My encouragement to each and every one of you is be a Berean and search the Scriptures daily.
In order to know error you must the know the truth, study and show yourselves approved.
Love
Brother in Christ
Chris