March 30, 2017 at 1:33 PM
#6425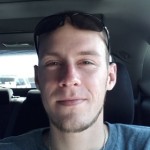 Michael
Keymaster
Hi Philip.
You are quite certainly correct. Unfortunately at this time, that is the best audio file I have from the classes we have taught in the past. Pastor Scott Thom will has retaught this portion of the class this past quarter of the physical Shepherd School class. I will have to check and see if I have a suitable replacement. Sorry for the inconvenience.
Michael Thom
Bible College Director
This reply was modified 1 year, 4 months ago by Michael.