September 2, 2016 at 11:45 AM
#4616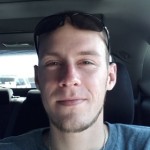 Michael
Keymaster
Hello Mary,
There are handouts to be completed for the studies. When you are on a study page, the way you will know that there is a handout is underneath the file it will read download handout here. If you do not find that message then the file you are listening to will most likely be a continuation of the previous class and handout.
As for the file downloaded file, most internet browsers will automatically download files from the internet to your "Downloads" folder. If you are on running windows on your computer then this can be accessed by opening Windows Explorer, clicking on your C Drive, Then clicking on Users, then clicking on the main user account, then clicking on Downloads. This may vary slightly depending on what version of Windows you are using.
If you are using a Mac you can find the Downloads folder using these methods: Method 1 – In recent versions of Mac OSX, the downloads folder can be accessed from the Dock. Method 2 – From the Finder, click Go from the menu bar and select Downloads. If you don't see a Downloads option under the Go menu, click Home. The downloads folder should also be visible in your Home folder.
Hope this helps. Please let us know if you have any other issues. Thank you very much for being a part of CCF College.
Blessings
Michael Thom
Bible College Director
This reply was modified 1 year, 11 months ago by Michael.