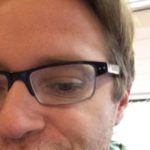 @joshuaclark
Active 4 years, 5 months ago
my son is handling this round well, tomorrow is his birthday, he is turning five. my wife Destiny had some complications over the weekend from the radiation she had done last year. our family needs healing across the board, spiritually, physically, financially…rebuild, restore and revive
View
Member Profile
Name

Joshua Clark

Church

Calvary Chapel Golden Springs

Ministry 1
Ministry 2
About me

I want to know Jesus. To love Him with all my heart, soul and mind…with all my strength.

I want my wife to know Jesus, not the Jesus i showed her.

I want my kids to know Jesus.

that is my ministry.