Shepherd School
Men, this is the right time to train for service



This Program is for men who want to minister in simple ways, or to associate pastoring or all the way to planting a church.
What would happen if you knew God's calling, were trained for it, and had the support base to help you make it happen?
Welcome to CCF Bible College Shepherd School.
This Course Membership has all the benefits of the General Ministry Training course but has much more.  Yes this is only for men because Pastor Scott and the CCF Bible College staff do more personal training here than the other Course Memberships.
We have a goal to raise up committed leaders who have a serious calling on their lives. Even if you don't know if you are called to be a missionary, pastor, assistant pastor, worship leader, Bible school instructor or any other ministry leader but you have a passion for ministry that just won't go away then this is the Course Membership you want.
We will take you into ministry if you are just beginning.  From knowing your calling to leading in ministry.  If you are already in ministry we will advance your current ministry to a much higher level than you could imagine.  We will help you be competent and qualified.
Pastor Scott Thom has been instrumental in over thirty church plants so he has been training leaders in every area of ministry.  We have a goal to plant one hundred churches in the next twenty years.  We want you to be a part of this exciting college and church movement that is just about to explode.
No fear.  We will equip you and walk you through the most important principles of ministry.
Find out more for FREE in our "How It Works" course sample
Once you have enrolled and set up your payments you will receive an email confirmation. – LOG IN HERE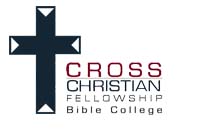 Leading People to the Cross