January 19, 2018 at 9:27 AM
#7202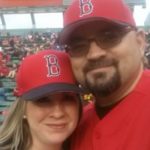 Chris Torres
Participant
Welcome Justin happy to meet you:
I am stoked you have enrolled in CCF Bible College. The Education and Training you will receive is priceless.
My first 10 yrs of my walk was Calvary Albuquerque and fast forward.
We currently live in Red River NM of which we planted a church called
Cross Christian Fellowship Standing in the Gap.
I enrolled into Shepherd School 2014- graduated 2016. We just celebrated 2yrs as a fellowship.
We do get visitors from Paris Texas here in Red River, We own a Coffee Shop named The Way Coffee in Red River. Hopefully meet you someday. Ill pm you with my contact info
Love
Brother in Christ
Chris<><