December 11, 2017 at 9:47 PM
#7129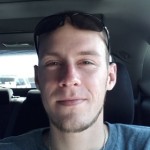 Michael
Keymaster
Hey Keith,
Good question. There are no errors in the Bible since it is infallible so there must have been at least two men who were demon possessed. You have to remember that the Gospels were the eye witness accounts of the apostles who wrote them and the investigation of the witnesses by Luke. Which means there were righting them from differing perspectives and in their own characteristics. For example Luke was a physician so we get some of the best medical details in the Gospels from him.
Imagine you are a police officer headed to a traffic accident. Both drivers are still present and you have five eye witnesses. As the officer, your job is to listen and ask pertinent questions of each of drivers and eye witnesses. None of the people at the scene of the incident know anyone else there. Do you think you are going to get the exact same story from each of them? Most likely you will not. If you did then you might start think that all there was something very wrong and might need to do further investigation as to whether or not the incident was staged or some more mischievous was taking place.
Rather the stories will most likely have a lot of the same portions in them, but they will all be from different perspectives, views and directions. This way you could piece together the information to obtain the truth of the matter along with the physical evidence of the cars and road, at the incident. The Gospels were told in a similar fashion, with the exception that they were inspired in the men who wrote them by the Holy Spirit. So it is impossible for them to have errors. If they were all exactly the same, we should be properly suspicious of the accounts and whether the stories were conjured up by the men who wrote them instead of them be eye witness accounts inspired by the Holy Spirit. These variations in the Gospels only serve to make the Bible that much more authentic as eye witness accounts and that much more trustworthy.
Also, thanks to the Dead Sea Scrolls, we know that the Greek manuscripts, that we have thousands and thousands of copies of, are the same as the Greek manuscripts that the earlier church fathers had as well. So there are no changes from then to now.
Thanks for you questions Keith. I hope this assists you and your wife with your discussions through the Bible. Keep up the good work of washing her in the Word and discussing your findings.
Michael Thom
Bible College Director