December 14, 2016 at 10:25 AM
#5491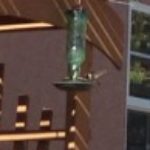 Arlene
Participant
Thanks for being thorough in your response. My third question comes from somewhere in the 1st module. It's an extra credit "RightNow Media" video w/ Stephen C. Meyer. He talked about the expansion of the universe and something Stephen Hawking said about "zero point???". I cant honestly remember the theory Hawking came up with. Its what happens if the expansion of the universe went back in time, like a balloon.
This is hard to explain nonverbally, and as I keep trying to write it out, I seem to be getting no where. So, it might be easier to take baby steps. Maybe you don't no what I'm asking because I have a complete misunderstanding about mass, gravity, and energy.
If there is a "zero point" and no mass, is there a "set amount" of mass in the universe? Does this support that God had to speak the universe into existence?