December 7, 2016 at 10:16 AM
#5350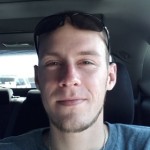 Michael
Keymaster
Hello Arlene and everbody else,
Thanks for letting us know about the newest spammed message. We all received a new spam message today from Samara. This person is not a student, this person enrolled in the free course to gain access to the BuddyPress which gives them access to the friends portion of this website. We have already blocked this person, so that you should not recieve messages from this person again. Please do not respond or send them an email privately. Please delete the message you received from this person.
We apologize for the inconvenience that this may have caused. We will continue to work on the issue so that we can prevent this issues from happening in the future. Thank you for you understanding.
Blessings
Michael Thom
Bible College Director