December 6, 2016 at 10:35 AM
#5312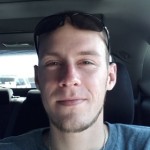 Michael
Keymaster
Hello Lucy,
Currently no, there is no content from that study or Study One in Week Nine. They are currently place holders and cannot be removed. We may or may not add content to them in the future, but for now skip past them. Please click the mark complete button on each of those to be able to continue on to Module Six.
Blessings
Michael Thom
Bible College Director
This reply was modified 9 months, 3 weeks ago by Michael.