November 8, 2016 at 4:47 PM
#5060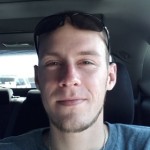 Michael
Keymaster
Hey Philip,
That is a great question. The role of Deacon is not laid out in scripture, but the qualifications are. The qualifications are laid out in such a manner so that you can discern who among the congregation would be found trustworthy to hold authority and responsibility in the church. (Obviously and hopefully through a prayerful decision with the Holy Spirit's guidance.) That authority and responsibility is necessary to be given out or delegated by the Pastor so that more work can be accomplished in the church body. It is impossible for the Pastor of a growing church to be able to minister to each member of that church. (It may work for a while, when the church is small, but eventually as the church grows, when the Lord determines to add to it daily as many as He sees fit, it will no longer be possible in a limited 24 hour day.) Therefore, you will need men, who meet the qualifications set in 1 Timothy and Titus, to step up and be used of God for the further effectiveness of the Great Commission that we have been given by Jesus Christ. To make disciples you need to be able to spend time and build relationships with those being discipled/mentored.
This is exampled in both the New and the Old Testament, but let's take a peek at one from the Old Testament. Moses' Father-in-law, Jethro, saw that Moses, alone, stood before the entire congregation of Israel, (some scholars estimate to be between 1.5 million to 3 million people) all day to deal with whatever issues came up between them. Jethro told Moses that this was not good and that in continuing to do so he would not only burn himself out, but also the children of Israel as well. So he gave him standards to choose men who could do the same for the divisions of the children of Israel, so that the minor issues would not have to be handled by Moses, but only the most difficult of issues. This freed Moses to spend more time with God and gain the direction and wisdom he needed to lead them all to the promised land.
The position of deacon or elder which are basically the same do not have to be a paid positions and technically the assistant pastor and pastor positions do not need to be paid either, but it is a blessing for those pastors and assistant pastors who can be. The deacon or elder can hold many positions in a church and have a wide range of authority and responsibility. For example in our church, deacons or elders can hold positions of board members and ministry leaders. They work in such a manner as to free up the pastor, so he can focus on gaining direction through prayer, from God for what direction the church needs to move next. It is also meant to free him for the studying of the Word to give to the congregation each service and for building up the current and future leaders of the church.
Hope that is what you were looking for Philip.
Blessings
Michael Thom
Bible College Director
This reply was modified 1 year, 8 months ago by Michael.